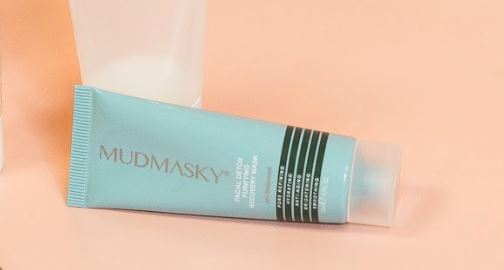 I subscribe to ipsy and I love it, as mentioned ad nauseum in this review here.
Wellll, in August my bag was not delivered and I ended up getting a replacement bag because ipsy is awesome and worked with me diligently to get my August bag. However this meant that a few of the items were different. One of those items was the MUDMASKY Facial Detox Purifying Recovery Mask.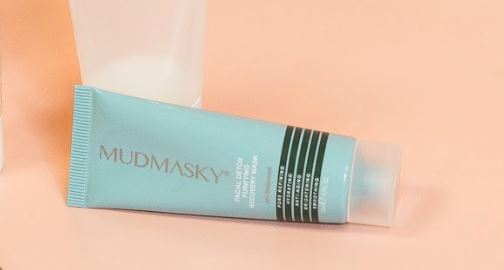 I was highly skeptical of it, something true of all non-sheet masks I'm given. My skin is so sensitive that it's better to be safe than sorry. However, after one of the most stressful months of my life? I needed to relax and threw caution to the wind and try this mask. What happened? Something wonderful. Click the link to find out more.
irst off, MUDMASKY is described as: a natural way to Detoxify and Renew your skin in a few minutes. It also claims to refine pores and brightens, while keeping your skin Hydrated and Smooth. Helps to Balance your Skin's pH for a Perfect Complexion. Skin becomes visibly Healthier, feels Energized and looks Plumper.*
The instructions are as follows:
Apply a thin layer to your face, you will experience a slight tingling sensation. Leave mask on for:
– 7 minutes if you have a dry/ dehydrated skin type
– 9 minutes if you have a normal / combination skin type
– 11 minutes if you have a oily skin type
Remove the Facial Detox Purifying Recovery Mask with cold water.
Use once or twice a week.
At first it felt kind of weird, but then it started to dry…and I understood why Chutney's mom in Legally Blonde couldn't move her face. It wasn't unpleasant, it was just kind of like my skin was paralyzed in a weird way. When I looked in the mirror I saw that the mask had dried, turning the brown mud to a greyish green….well MASK. My skin was also kind of tingling.
I waited for 9 minutes before removing with a gentle cloth and cold water. I was kind of terrified to look in the mirror after I removed the remnants of the mask. But when I did, I was pleasantly surprised. My skin wasn't as flushed as normal, felt moisturized, was glowing, and looked healthier. I was impressed. However. I had only used it once.
So I decided to use it two more times. I used it three days later and four days after that, with consistently improving results. My redness went down considerably, the wrinkles under my eyes visibly smoothed out***, my pores were less visible, and I felt rejuvenated every time.
To put it simply I loved this mask. I loved it so much that I went searching for where I could purchase it. The only mask I'd ever enjoyed as much as this was the Leaders brand masks (check out and purchase at ULTA here). And then I found out that unlike the Leaders Masks who retail anywhere from $5 to $9 for a single mask or a pack of a few? The MUDMASKY Facial Detox Purifying Recovery Mask retails for $81 for 2 fl oz.
Which I mean, the sample was 0.5 fl oz and I got 4 uses out of it, which means I'd get at least 16 masks out of the full size (the only size btw), which is about two month's use. However, I'm on a very limited income and can't really justify buying this mask as much as I'd like to.
If you're in the mood to try a mask or are looking for a fantastic one that makes you feel years younger and price isn't an issue? I'd highly suggest this one which you can buy here. It's a great mask and my skin definitely benefited from it. For an added bonus, the masks are made from all natural ingredients and are cruelty free.
I give this mask a 9.9/10 because I'm salty that I can't afford to buy it because it's so expensive.
If I COULD I would 100% be a loyal customer til the day I die.
That's all for today.