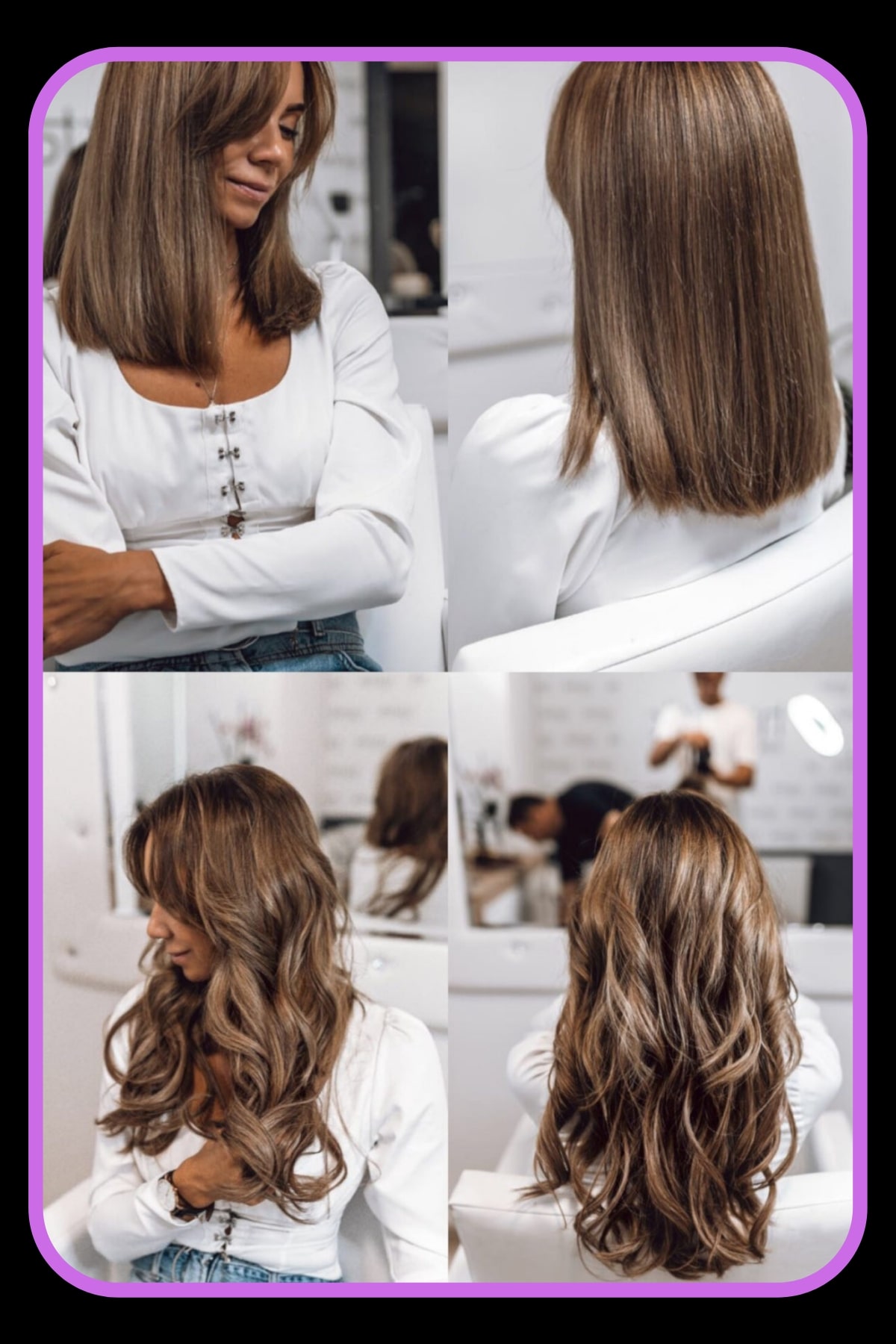 Introduction to my Canada Hair review
Hey guys, today I want to review a website I discovered, it's called Canada Hair. They sell hair extensions with free shipping and prices are reasonable so why not give it a try?
We frequently see on Pinterest/Instagram the quote "Life is too short to have boring hair." Well, this is correct. The right hairstyle can make you feel like a real princess!
They say that the hair of a woman is known as her crown that she never takes off. Our hair frames the shape of our face in such a way that can completely make or break your looks.
Wigs and hair extensions have been used quite frequently by both women and men over the ages to make their hair look even better.
The current era is all about experimenting with new and different hair looks as trends keep changing every every year. Wearing hair extensions is a great way to add length, volume, different textures, and color to your hair without causing any permanent damage to your natural hair.
We all know that if you are not satisfied with the current length, the volume, or even just with the texture of your hair, and would like to spice things up a little bit, hair extensions are the quickest and the most convenient answer. Not only that but hair extensions also contribute a great and supportive helping hand when you wish to go for a certain hairstyle but you lack the required length, volume, or even color, to achieve that, but you do not want to risk a permanent change in your hair.
With the help of hair extensions, you can really change the look of your hair instantly without going through any extensive styling process. People all around the world have shared the love for hair extensions and most of the people order it through US-based sellers, especially the people in Canada. We usually get a lot of question from the Canadian audience about where and how to buy high quality hair extensions in Canada that are also easy on the pocket. It's seems as if the only option we have if we don't want to buy from a US stores is from Amazon. But then again, many sellers on Amazon ship from Asia which destroys the whole point. It's unfortunate how bad international shipments are when you reside in Canada. When ordering from the US, most companies will ship through USPS because it's cheaper. However, USPS orders get transferred to Canada Post, and this is where the trouble starts. Canada Post will take what seems to be forever before delivering your order. Despite your order landing in Canada, it may take a few more additional weeks before you receive it. If you're lucky, you may not have to pay duty fees on your shipment. But if you're out of luck, expect to pay anywhere between 10% to 30% of your order total as extra duty fees. 
It is rightly said that changing the appearance of your hair can drastically change your mood. So, if you are in Canada and looking for some temporary hair styling solutions then you have come to the right place. We have compiled a detailed guide on how and from where to get your hands on hair extensions in Canada. 
This little informative guide is especially for those who live in Canada and are looking for the quality of hair extensions that promise not only excellent quality and performance but are also very friendly to your pocket or to your bank account.
So, without further ado, let's get started!
Why You Should Buy Your Hair Extensions from Canada?
Hair extensions are sold all around the world especially in the US but it is not a great idea to buy your hair extensions from the United States if you reside in Canada. It's even worse if you buy it from outside of North America. 
It is not about the hair quality. You can obviously find good quality hair extensions outside of Canada, but the problem is with the delivery time and the extra charges you have to pay at Canadian customs. The Canadian Border Agency has a specific duty fee charged at every international shipment. When buying grooming and styling products like these, or anything in general,  you are charged a duty fee. These charges are a bit too extra and might be heavy on the pocket. These charges are not fair when you can get the exact same product at much cheaper rates from Canada, without paying the extra duty fee. 
With the Coronavirus, shipments all around the world have slowed down. More and more people shop online and that's making the whole logistics system clogged. There's literally never been a worse time for Canadians to order from US companies than today. Delivery time is long, you have to pay extra duty fees, and the strength of the Canadian dollar keeps plummeting, making shopping in the US more expensive than ever. 
Keep in mind that US online stores will display their prices in USD currency. That's basically 30% to 40% more in Canadian money. Apart from the US, even if you buy from any Asian or European stores the currency would be completely different. And if by chance your order fails to satisfy you, you will have to pay a huge amount for returning your order to any country that's outside of Canada. As mentioned earlier, Canada sucks with international shipments.  The cheapest shipping option to return an order to an international vendor is via Canada Post, and delivery time can take up to 6 weeks to 8 weeks as per Canada Post's website. You can always ship through different carriers such as UPS or FedEx, but their shipping rates are scandalously high when compared to Canada Post. Indeed, one may expect to pay as much as $80 when shipping with a delivery company other than Canada Post. Trust me I experienced that first hand.
So by ordering from Canada, you will have an easier time returning your order if you're unhappy. Shipping within Canada using Canada Post is as little as $10. Not only you have an easier time returning your order back to the Canadian company you bought from, you can also easily trace the order dispatched from Canada within Canada and keep an eye on the status of your return. Also, when you buy from Canada, you are protected by consumers laws. These are the few reasons why I personally hesitate ordering from any company that is not based in Canada.
Since I have started ordering from the companies based in Canada, my life has become a whole lot easier. Buying from Canada will not only help you save yourself from a lot of hassle and your hard earned money but will also help many Canadian based businesses, which is crucial during these difficult times.
From Where Can You Buy Good Quality Hair Extensions in Canada?
Canada's hair styling products market is quite vast. You can get everything from different types of hair extensions to wigs and other styling tools from Canada at a really affordable price rate without compromising on the quality of the product. For hair extensions, I have recently come across this Canada-based brand called Canada Hair that offers a variety of hair styling products and premium quality hair extensions. With over 10 years of experience, 1000+ collaborations with different salons, and 10,000+ satisfied customers, this brand has proven to be one of the best hair extensions brands in Canada without any doubt in my opinion. I heard about this brand a long time ago but only recently got to try their quality products and everything left me quite impressed, I must say.
What is Canada Hair?
Canada Hair, an online shop that sells hair extensions, is the saving grace and the one stop shop for those in search for hair extensions.
Ordering online on the website is really easy. You can even pay with Interac transfer. The company offers free color swatches if you're not sure which color to choose from. There are many reviews on the website with customers pictures and before & after results. 
Owing to events calling for gorgeous hairstyles, I recently got to try and have my own experience with Canada Hair. Without a doubt, my review about the brand is that it is the brand that you should go for if you are looking for good quality hair extensions that will give you the look of your dreams, will last a decent time, and will not be too heavy in terms of price. Furthermore, I noticed that the website does not only sell hair extensions but also complete wigs and hair pieces like toppers.
The immensely large variety of products offered by the brand really impressed me, and the reasonable prices really caught my interest. Their customer service which is absolutely superb and very supportive, which helps you be more relaxed while shopping online. All of my questions were answered promptly through their live chat feature. There are also many reviews on the company's website mentioning how friendly customer service is. 
I went on to place the order of my choice which I received in a mind-blowingly amazing time period of just 3 days! My order was delivered with Canada Post and delivered to my doorstep really quickly. I received email notifications at every step of the delivery. Shipping is free for all orders, and that's something I really enjoyed obviously. What's great is that my order was shipped with Canada Post Xpresspost despite Canada Hair not collecting any shipping fees from customers. That's amazing because with this shipping service, you can get your hair extensions a lot earlier than with regular services. I appreciate that Canada Hair ships through premium shipping services. The extensions turned out to be just what I wanted, giving me the perfect volume and length of hair for I wanted.
With no compromise on quality and prices that will not burn a hole through your pocket, Canada Hair fulfills all your needs regarding hair extensions. It's amazing to have a company based in Canada that can do so well. The quality of the hair was amazing, no issues using my hot tools and they really do blend naturally with my own hair. Whether you are looking for the popular clip in hair extensions, the popularly loved tape in ones, micro loop ones, fusion ones, ponytail extensions, the trusted sew-in hair extensions, or even the trendy, flash colored extensions to kick up your style game, Canada Hair has got it all. Their motto is to meet the ever changing demands of their clients and cater to all hair lengths types, and colors, without being heavy on the pocket.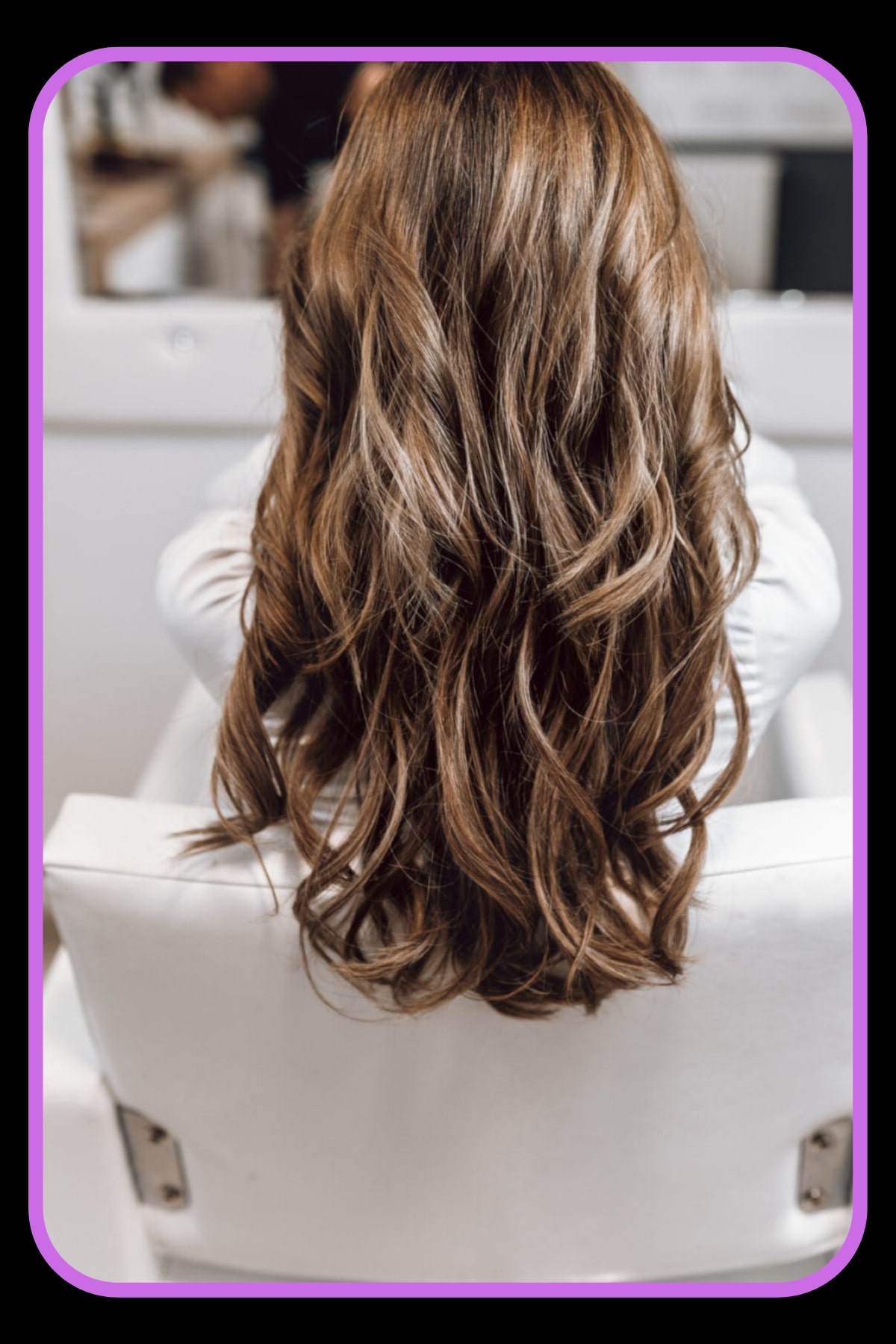 Is Canada Hair Really Quality Hair?
Canada Hair provides really great quality hair extensions. They offer 3 different types of hair qualities. The first hair quality Canada Hair offers are synthetic hair, but they are not available in all hair extensions categories. Synthetic hair are offered only in clip-in extensions, halo extensions, and ponytail extensions. Which definitely makes sense, since these types of extensions are the ones you install yourself at home. They're not the ones hairdressers use. As for the ones hairdressers use for their clients, they are not available in synthetic hair.
The second hair quality offered on Canada Hair are human hair extensions. These are the extensions most people would purchase, because they look more real and can blend with your hair even more discreetly than synthetic hair. 
Remy hair is the third hair quality Canada Hair offers. This hair quality is the one to go after if you're looking for the absolute best hair extensions. The hair quality and thickness density is considerably better than human hair. I know since I got to rest both human hair extensions and remy hair extensions from Canada Hair. 
All three hair qualities: synthetic, real human hair extension, and remy hair extensions are safe to use on a daily basis. At Canada Hair, you can find hair extensions and wigs of all colors, hair types, volumes, and lengths. 
My sister and I both had a really amazing experience with Canada Hair products which is why we recommend it to anyone looking for hair extensions in Canada. This brand specifically takes care of the quality of their products to satisfy their customers to the fullest.
The low price rate mentioned on their website might cause someone to think about their products as low quality but it's really not the case, When I read more about the brand and their story, it's stated that their goal is to provide great quality hair extensions at an affordable price rate.
They believe in having a good relationship with their customers which is possible only through unmatchable product quality and an active customer support team.
Their premium Remy hair extensions are the best of them all. The hair quality of these extensions are exceptionally amazing and goes perfectly well with all the hair types. The cuticles of the Remy hair are kept intact to provide the highest quality hair finish that looks as natural as your actual hair when blended together. Keep in mind that remy hair extensions are more expensive than human hair extensions!
Which is The Best Kind of Hair Extensions:
There are billions of people around the world and each one has a different kind of hair. There are several different kinds of hair extensions available in the market and each set of extensions works differently for everyone. Some prefer hair extensions made up of synthetic hair, and some only go for really high quality human hair extensions. I always advise people to try the hair extensions out to see the type and material works or them or not. The way how the hair extensions are made also play a major role in their functioning. Keep on reading to know the different types of hair extensions available in the market and salons.
Types of Hair Extensions:
There are countless kinds of hair extensions and wigs but the main categories are discussed below.
#1 Clip-In Hair Extensions:
Clip-in hair extensions is the most popularly loved kind of hair extensions. These are the ones I purchased from Canada Hair. The reason for that is that they are super easy to use and are reusable as well. All you have to do to install these extensions in your hair is clip them using the clips attached at the beginning of each extension. Repeat the process and attach the extensions until you installed them all. 
#2 Ponytail Hair Extensions:
Ponytail hair extensions are your easy and quite an effortless way to achieve a more voluminous ponytail which will without a doubt look so much more gorgeous. Ponytail hair extensions are like a separate or additional ponytail, which you can install in your hair with a drawstring like attachment, and tying it around your original ponytail so you can add more volume or length of your preference, for a fuller and beautiful look.
#3 Tape-In Hair Extensions:
The moment that tape-in hair extensions hit the market, they spread like wildfire and instantly become popular all over the world. People love these extensions very much because of the very real look that they provide, owing to their discreet attachments. At one end of each extension, there is a small bit of adhesive that sticks to your hair so that it is almost impossible to tell the extensions apart from your real hair. Canada Hair suggests this type of hair extensions if you have thin or fine hair.
#4 Micro-Loop Hair Extensions:
If you are one of those who prefer to wear their hair extensions all day and all night, then micro-loop hair extensions are just the right thing for you. They are also called micro ring hair extensions or micro bead hair extensions. In this particular kind hair extensions, there is a tiny loop at the end of each weft of hair extension that you can attach with your hair. Connected with the loop, the extensions will be strongly bound to the hair and won't fall off, making them perfect for 24/7 wear. And, they do not require any hot tools or glue!
#5 Fusion Hair Extensions:
Preferred and loved among the majority of celebrities, fusion hair extensions are something that you would call the promise of a long lasting performance. They are applied to your head by attaching the adhesive part of the extensions to the root of your hair and heating the part so the adhesive would fuse into your hair.
#6 Sew-In Hair Wefts:
Sew-in hair extensions are a type of extensions I never tried before. The sew in type hair extensions are perhaps the most permanent of them all. Beginning with micro-braiding your hair to your scalp, these extensions are then sewn into the braid with a needle and thread, ensuring the strongest hold and invisible addition of volume to your hair. These hair extensions are so tightly sown close to your scalp  that they look exactly like your natural hair.
#7 Full Head Wigs:
Canada Hair does not only provide you with the quality hair extensions but also complete, full head wigs. If you want to go for a new hairstyle, try out different hair color, or play with the length and volume a little bit but don't want to take the bold step of it being permanent, then the best answer is a wig. The company offers wigs in 2 different hair qualities. Synthetic hair wigs are really affordable, I first couldn't believe how affordable Canada Hair would sell them for. The wigs are made up of safe linings and high quality hair to mimic the look of natural hair. A 2nd type of wigs offered by Canada Hair are remy human hair wigs. Remy hair wigs are probably what most would consider the type of best wigs available in the market. 
The Best Hair Extensions On Canada Hair:
All the types of hair extensions that are mentioned are easily available at the Canada hair. However, according to my experience, the best kinds of hair extensions available at the Canada Hair Are Human clip-in hair extensions and the premium Remy hair clip-in hair extensions. Both the types of hair extensions have a natural finish which is perfect for everyday use. Here is what I think about the hair extensions available on Canada Hair and why I prefer these over the rest of the hair extension types.
Human Clip-in Hair Extensions:
The name of these extensions is pretty self-explanatory. These are a clip in hair extensions that are made up of real human hair. These hair extensions have clips attached at the top that allow you to attach the extensions in your natural hair.
Human hair clip in hair extensions is a budget friendly option without compromising on the quality of the hair. They are easily available and you can get your hand on them without breaking your bank.
These are one of the most popular and most demanded kinds of hair extensions on Canada hair because of the hassle free application method. They are also the most reviewed category on the the website. 
The Canada Hair human hair clip-in extensions are so easy to put on that you can instantly transform your look from boring and dull hair to luscious long locks within a few minutes, without the help and guidance of any professionals.
They are also good for multiple uses. With a little bit of heat styling, you can make these extensions look even more glamorous.
You can find these in your exact natural hair color without dying them as they are made up of natural human hair.
You can change the look of your hair whenever you want without any professional assistance as these hair extensions by Canada Hair are so easy to install and take off.
The hair quality is really soft and silky compared to any synthetic hair extensions.
The human clip-in extensions by Canada Hair are perfect for anyone who has just stepped into the world of hair extensions. They are easy to use and really affordable.
Human hair clip-in extensions cons
Canada Hair human clip-in extensions might get dry and damaged if you style them using hot tools a bit too often. Just like our natural hair, these tools will damage the hair follicles and make them look dry and brittle.
Dying these extensions often can also result in I major damage and since these hairs are in the form of extensions, you cannot revive their health.
They can get tangled easily if it is windy outside so I like to keep a comb with me at all times to detangle my hair at the point.
You might need to replace these hair extensions after around 8 months. However, they can also last you for a year if you take good care of it.
Premium Remy Hair Clip-in Hair Extensions:
Remy hair is the finest quality of hair used in the making of hair extensions. In this process, the hair follicles are kept intact and aligned in the direction of natural hair growth. Canada Hair also offers quality clip-in hair extensions that are made up of Remy hair. These hair extensions are extremely high quality and are perfect for hair extension enthusiasts.
These hair extensions are made up of the finest quality human hair that is sewn into wefts with a mesh layer which makes the application a whole lot easier.
They provide salon like finish without having to go through the extensive hair extension installation process.
Canada Hair Remy hair extensions are shinier, softer and more resistant to heat styling and dying. They also last way longer than the regular human clip-in hair extensions.
They are perfect for everyday wear no matter what hairstyle you want to sport that day.
I found my Remy hair extensions the least prone to get tangled and stay smooth and silky throughout the day.
They also hold the curls better and stronger than the rest of the hair types. The heat styling lasts longer on this hair extension type than any other.
They Remy clip-in hair extensions can easily be dyed. I used Ion Brilliance shades 7A and 7G with 10V and it did not alter the quality of the hair extensions at all.
Premium remy clip-in extensions Cons:
The Remy clip-in hair extensions are quite expensive in comparison to the other types of hair extensions.
There is a lack of hair color options for Remy clip-in hair extensions on Canada Hair. The high quality of hair will be altered with the use of hair color changing techniques resulting in less number of color options available on the store.
Final Words
The people of Canada are no strangers to the world of hair extensions but might lack knowledge about the local hair extension brands. My personal experience with Canada Hair has been exceptional. Canada Hair is on the lead in my list because of the premiums quality hair extensions they offer. I would definitely recommend the premium Remy hair as they are a good investment if you style your hair more often using hair extensions. The human hair that is woven into hair extensions with true craftsmanship will definitely impress you. Me and sister, both love these hair extensions and have been using these since quite some time to form an opinion about these. I defiantly recommend to try them! 
General DISCLAIMER: This review is my own honest opinion. My opinions are my own. This is a sponsored post. All thoughts and opinions are 100% my own and not swayed in any way.