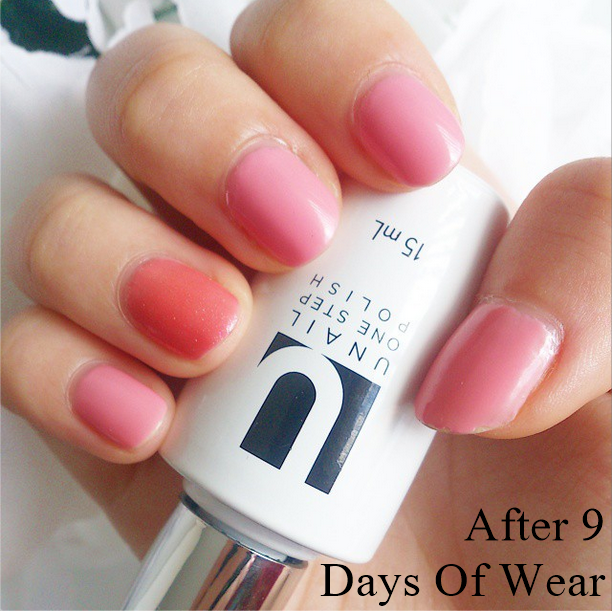 Hi everyone,
Today I'll be sharing my thoughts on the UNAIL One Step Polish which is a LED activated gel nail polish that is designed to last for 7 days without any issues! Pictured are the shades Kiss Kiss, Fawn and Fairytale.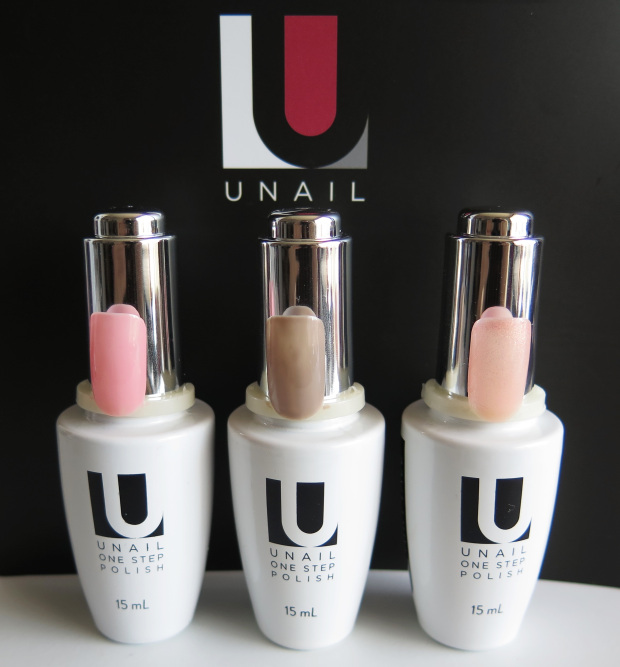 This year has really been all about gel nails and there have been so many different brands releasing their own versions of the product with each of them coming in a different form. What I really enjoyed about UNAIL was that it was quick and easy to use and there was no fuss involved. In the past I've used another gel nail polish system which in hindsight was quite a hassle as you had to use a special cleanser on the nail, buff the whole surface of the nail (which I really didn't like as it can do a lot of damage to the nail), etc, which made it all a big fuss.
UNAIL on the other hand, is so quick and easy to use, it's as if you're using just a regular nail polish with the added step of using a LED lamp to cure your nails. To apply UNAIL One Step Polish, all you need to do is ensure they are clean and tidy (fixing up your cuticles and filing your nail to the desired shape), apply an even coat of the actual polish and then just cure for 60 seconds and you're done!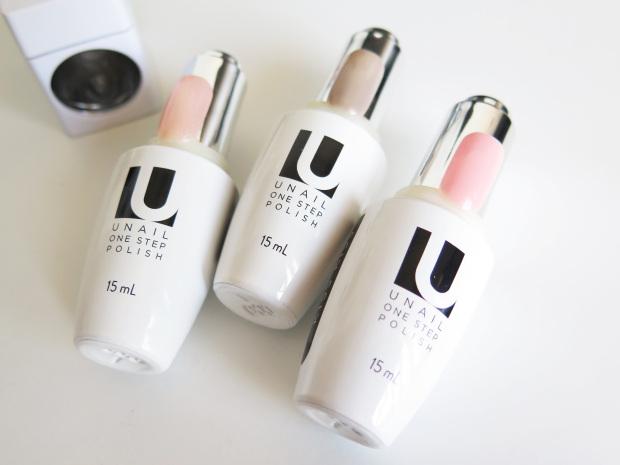 The polish itself is neither thick or thin and paired with the brush, allows for easy application to achieve a nice, even coat. Whilst they do have a gel polish scent to them, the odour isn't too overpowering or bothersome at all. As with most gel polishes, you can definitely get away with just one coat of certain colours, however, I preferred to go for 2 coats just to ensure full opacity and a nice and even finish. Another great thing about these polishes is that you dont need a specific branded LED lamp to cure your nails under. If you own one already (and as long as it is an LED lamp), you're good to go!

The result these polishes give is so lovely! You're able to experience a salon type appearance and longevity at home with a smooth, glossy gel appearance that really does last 7 days! I didn't experience any chips or cracks during my wear of UNAIL polishes as promised by the brand and as you can see below, even after 9 days of wear, there were just some minor chips on the thumb nail. The removal process is just like it is with any other gel nail polishes, in which the best method is to use a nail polish remover soaked cotton pad wrapped around the nail with some foil.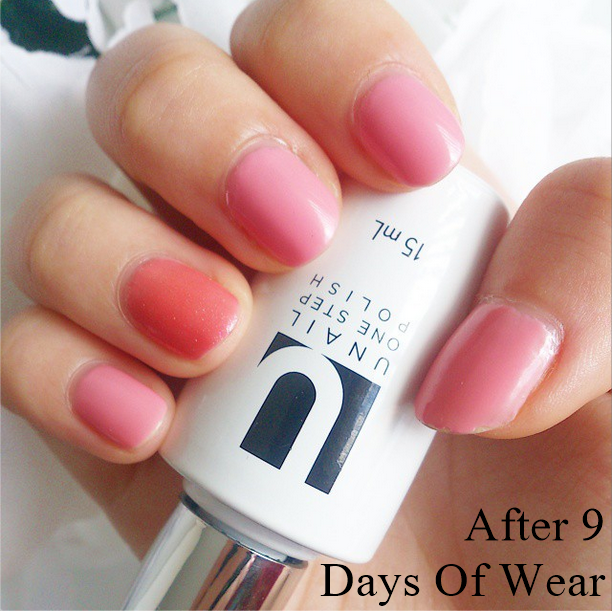 Gel nail polishes and their systems are pricier than the traditional nail polish but I think it really pays for itself in terms of the quality and longevity of wear, even after just a few uses so if you're one that finds having to reapply your nail polish every few days, I'd definitely recommend a look into UNAIL! They have quite a large range of shade with different finishes so you're bound to find a few that you'll love.

For more information about UNAIL One Step Polish, head to their website where you can also purchase starter kits, individual nail polish shades, LED lamps and more.